Kanye West and Julia Fox have officially made their red carpet debut as a couple.

The rapper and actress made their debut this weekend at Paris Men's Fashion Week as they attended Kenzo's show in matching denim looks.
Arriving on the red carpet on Sunday 23 January, Fox was dressed in full Schiaparelli, wearing a cropped denim jacket and loose-fitting, low-waisted blue jeans.
The jacket, which featured conical breasts reminiscent of Jean Paul Gaultier's signature corsets, was paired with large gold earrings and matching Diesel denim boots.
West opted for a full Balenciaga look, wearing a padded denim jacket, blue jeans, and knee-length Red Wing boots.
Speaking to WWD about her outfit, Fox said she was wearing Schiaparelli creative director Daniel Roseberry's personal pair of jeans.
"I was just at the [Schiaparelli] showroom before coming here," she said.
"I'm actually wearing Daniel's pants, the designer of Schiaparelli. I took the pants off of his body and he was very kind to let me wear them," she added.
Fox shared photographs of the pair arriving at the show to her Instagram stories. In one, West smiles at the floor as he walks with his arm around the actor's shoulder.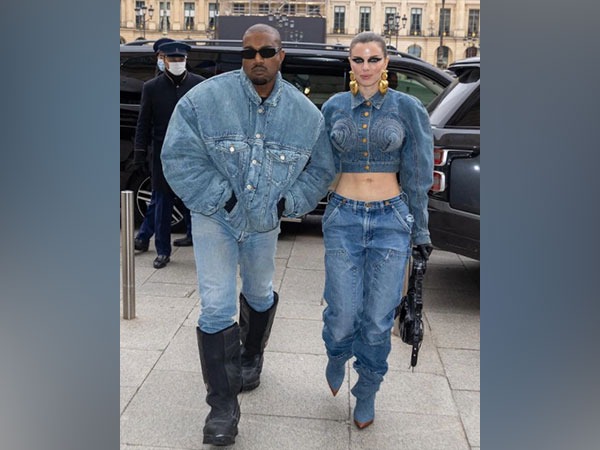 At the show, the couple were seen seated between rapper Tyler The Creator and Kenzo's artistic director, Tomoaki Nagao, better known as Nigo.
Fox and Kanye have been dating for less than a month, since meeting on New Year's Eve 2021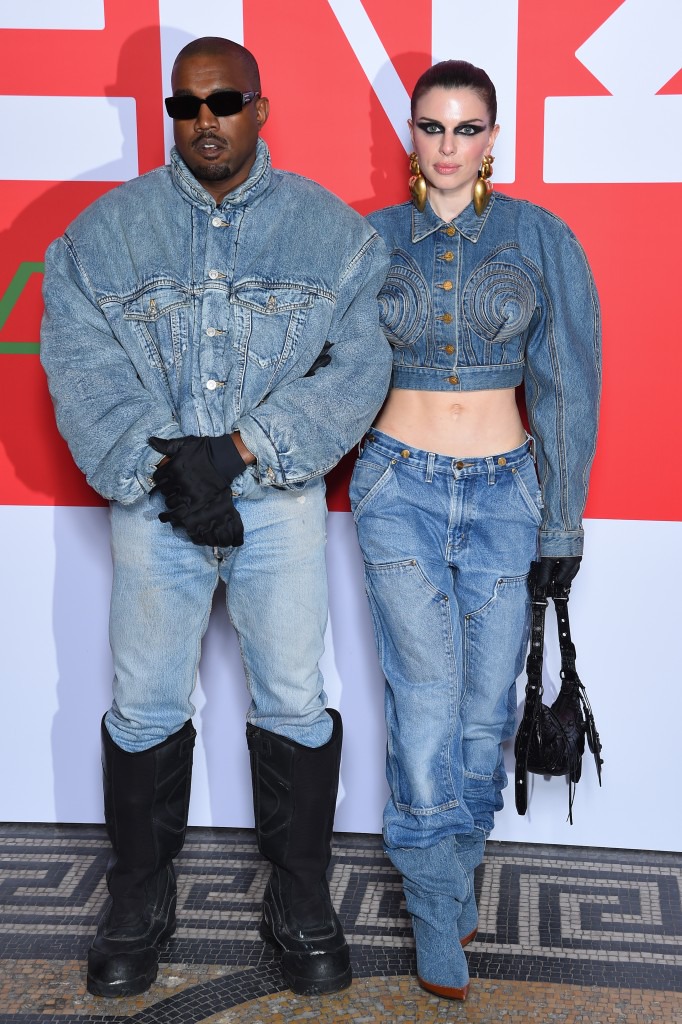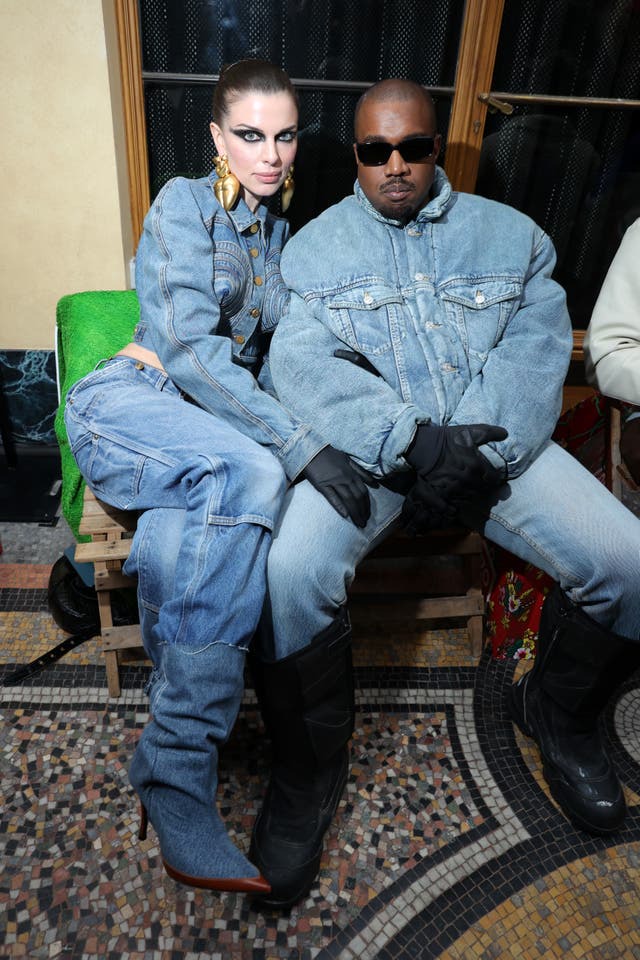 DATE PUBLISHED: January 24, 2022
SOURCE: Lindaikejisblog.com
PHOTOCREDIT: Lindaikejisblog.com