Join us for an enchanting evening celebrating the finest musical talent in Lagos!
Event Details

Event Name: The Talent Palette: A Curated Artist Showcase Date: September Edition Hosted by: Pop of Culture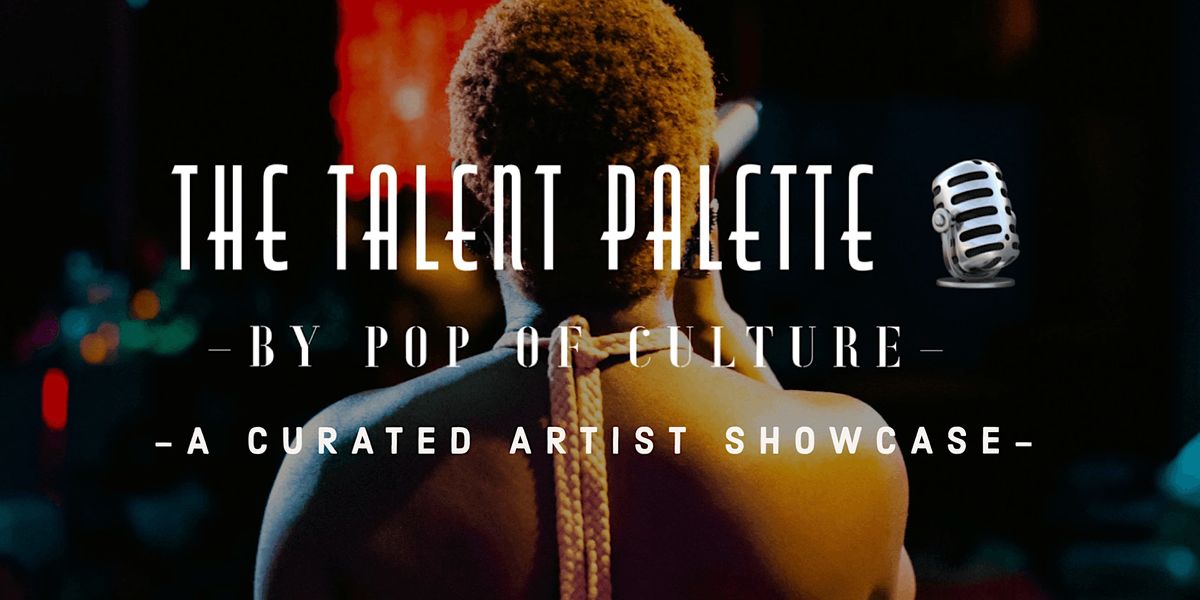 About Us
Pop of Culture is a global community passionately dedicated to uplifting and celebrating Black entrepreneurs and creatives. We achieve this through a vibrant array of multi-city events, marketing initiatives, and community building efforts. Our core mission is to cultivate an ecosystem that empowers individuals in both business and entertainment, providing them with unparalleled value and opportunities. We are devoted to the culture and committed to creating spaces where community members can unite to support the incredible entrepreneurs and creatives making waves in their respective fields.
About the Event
The Talent Palette is an exciting NEW monthly artist showcase that spotlights emerging singers, hip-hop artists, and spoken word performers. Every month, we invite you to infuse your Wednesday evening with a dose of electrifying live entertainment. Join us for an evening filled with unfiltered creativity and curated talent. It's a simple concept with spectacular talent.
Event Location: WORKBOX in Victoria Island Event Schedule:
Doors open at 7:00 PM
Show commences at 8:00 PM (Punctuality is key!)
Featured Artists for the September Edition
Stay tuned as we unveil the incredible lineup for this month's edition of The Talent Palette.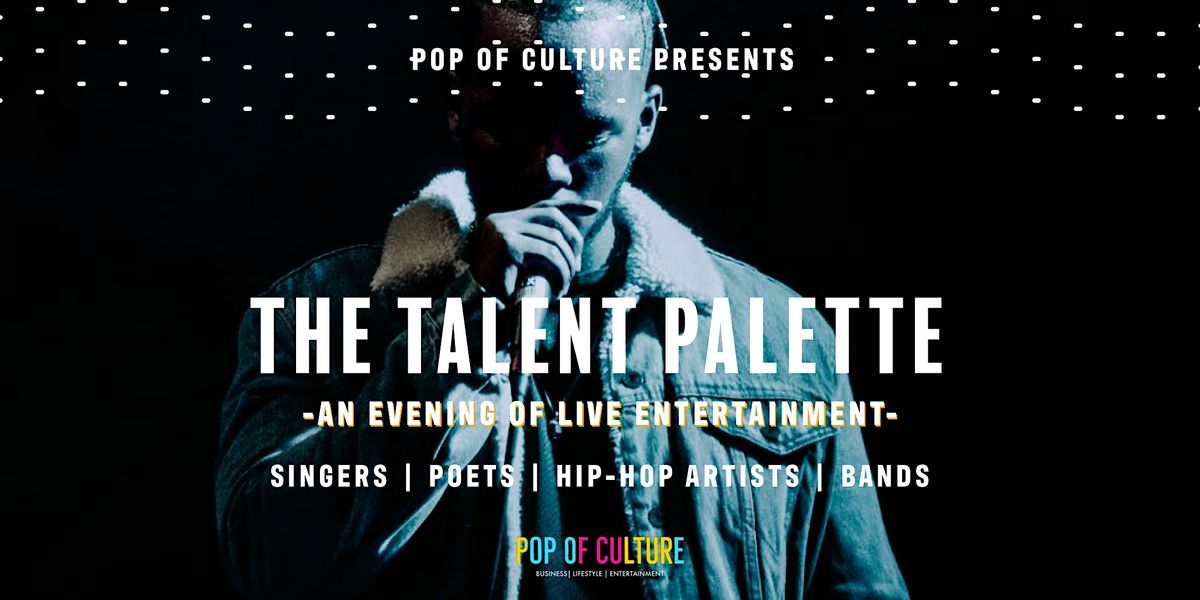 Event Flow
7:00 PM – 8:00 PM: Arrive early to secure the best seats, enjoy refreshing drinks and delightful snacks, network with fellow enthusiasts, and groove to the live tunes of The Coloz Band.
8:00 PM – 9:30 PM: Immerse yourself in the live show.
9:30 PM – 10:00 PM: Closing of the show, which may include a surprise performance!
Ticket Information
Tickets at the door will be priced at 10,000 Naira.
Contact Information
If you have any inquiries or need further information, please feel free to email us at lagos@popofculturepopup.com. For updates and behind-the-scenes glimpses, follow us on Instagram.
Don't miss out on this unforgettable celebration of Lagos's musical talent. Join us for The Talent Palette and let the magic unfold!
Source Pictures: all events Lagos
Source Videos: