Prepare to tantalize your taste buds and ignite your nightlife at the highly anticipated Cocktail Festival, taking center stage at the prestigious Balmoral Convention Center in Federal Palace Hotel on Victoria Island, Lagos, from October 13th to October 20th.
This week-long celebration promises an unforgettable experience for cocktail enthusiasts and partygoers alike, running from 4 pm to midnight. With a delightful array of flavors, heart-pounding music, and engaging competitions, this event is poised to redefine your evenings!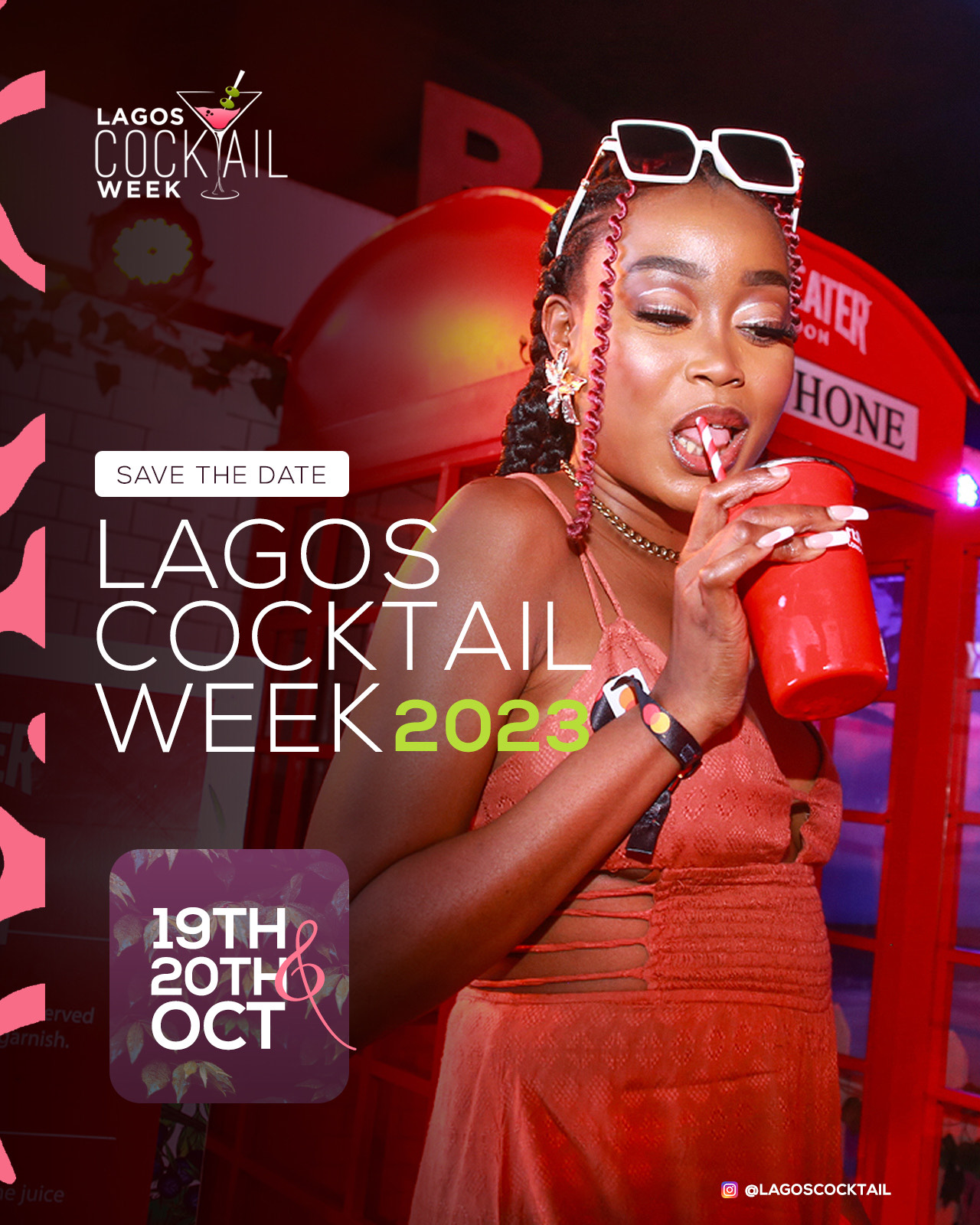 Event Highlights:
Complimentary Cocktail Tastings: Immerse yourself in a symphony of flavors with free cocktail samples crafted by master mixologists. Explore new combinations and rediscover classic favorites, all in one place.

Music & Entertainment: Dance to the electrifying beats spun by top-notch DJs and feel the energy of the dance floor as you let loose, creating unforgettable memories.
Games & Challenges: Engage in entertaining activities that will test your cocktail knowledge and skills. Participate in interactive games and challenges that will keep the excitement levels high throughout the event.

Bar Battle: Witness the ultimate showdown as skilled bartenders go head-to-head in the Bar Battle. Marvel at their flair and creativity as they craft innovative cocktails to win the title of the ultimate mixologist.
Indulge in a world of delectable concoctions, vibrant melodies, and thrilling competitions. Whether you're a seasoned cocktail connoisseur or simply seeking a unique way to unwind, Lagos Cocktail Week has something for everyone.
So, mark your calendars and secure your spot for a week of unforgettable experiences. Don't miss out on this epic celebration of flavor, music, and competition.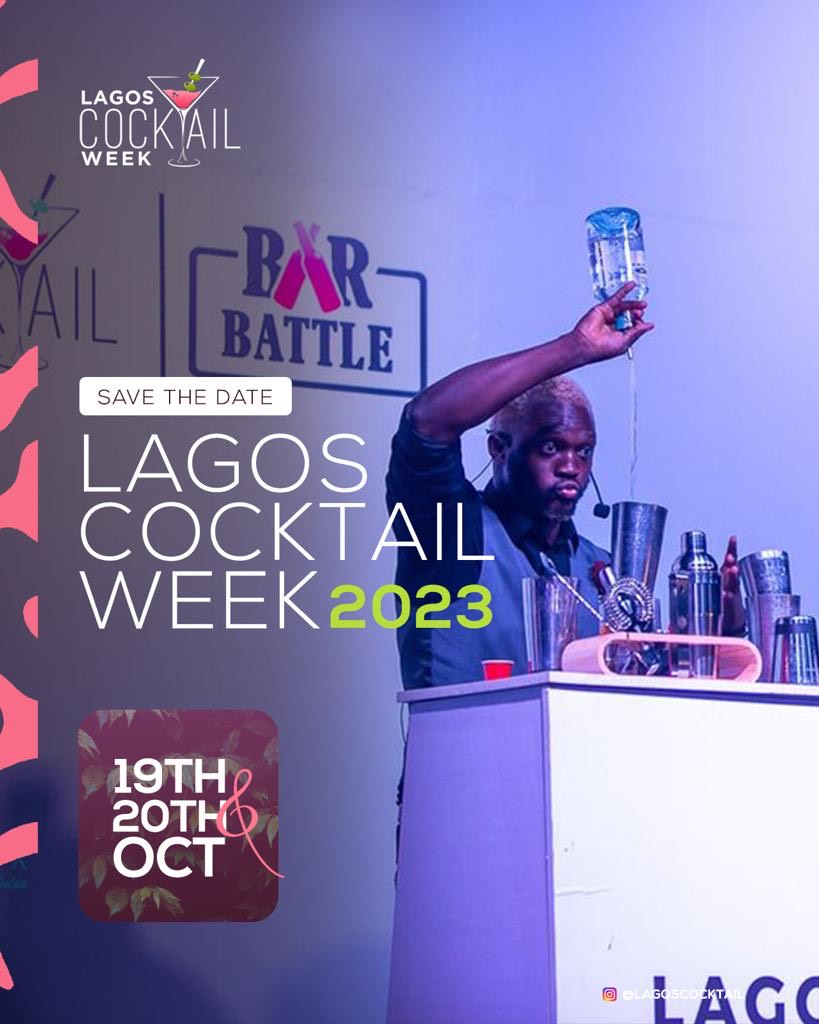 Event Details:
Date: October 13th – October 20th (Discounted Cocktails at all partner bars and restaurants).
Dates: October 19th & 20th
Time: 4:00 PM till Midnight
Location: Balmoral Convention Center, Federal Palace Hotel, Victoria Island, Lagos.
To purchase tickets and stay updated, visit their website or follow @lagoscocktail on social media.
Join us for an unforgettable journey through the world of cocktails, music, and exhilaration at Lagos Cocktail Week!
Photo Source: BellaNaija