Introducing the iPhone 15 Pro and iPhone 15 Pro Max, Apple's latest flagship smartphones that combine cutting-edge technology with an elegant design. These devices are engineered with a strong and lightweight titanium construction, boasting contoured edges and a brand-new Action button, offering enhanced functionality. Additionally, they come equipped with powerful camera upgrades and are powered by the A17 Pro chip for unparalleled performance and gaming experiences.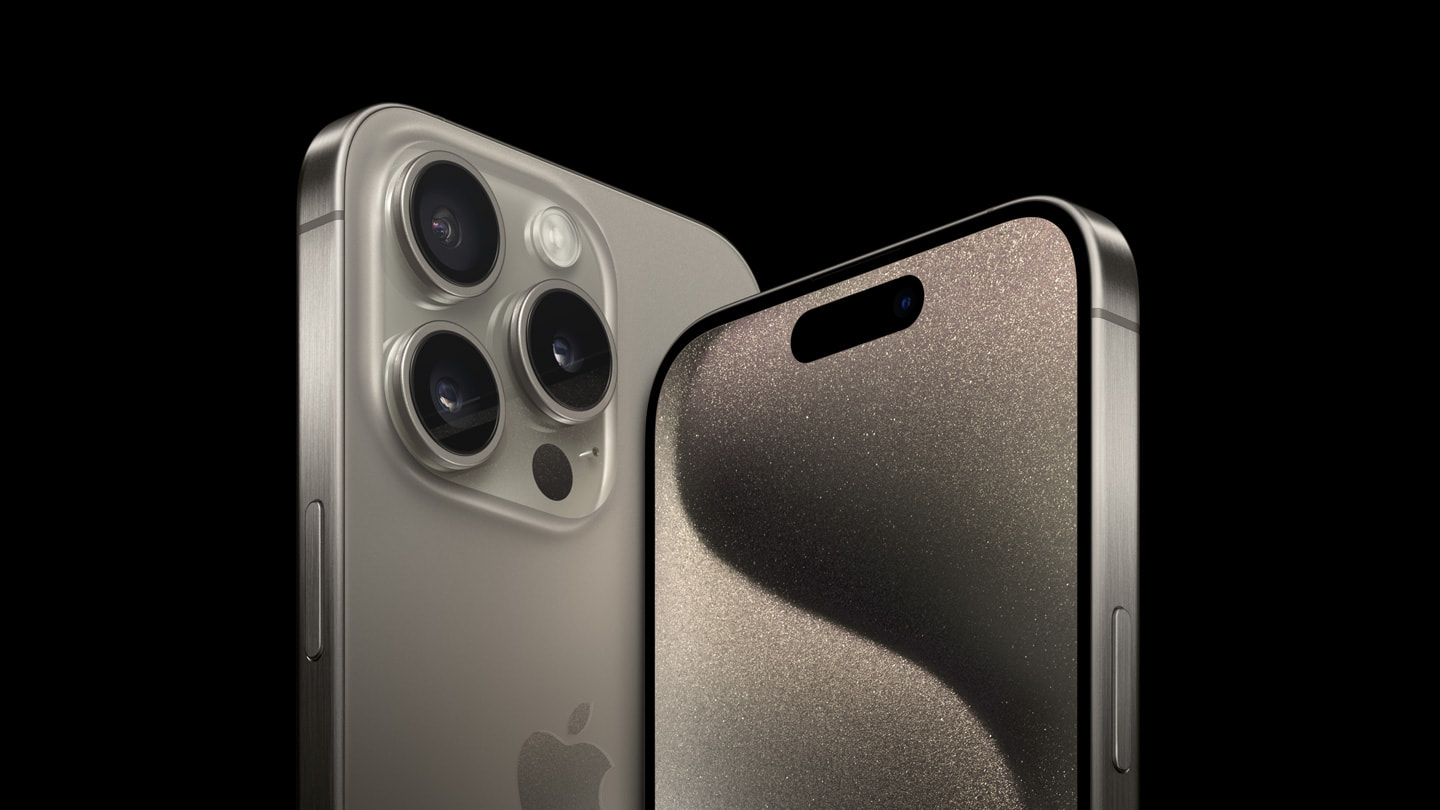 Titanium Elegance: The iPhone 15 Pro and iPhone 15 Pro Max feature a sleek design crafted from aerospace-grade titanium, delivering a remarkable combination of strength and lightness. This titanium construction results in the lightest Pro models Apple has ever produced. The devices showcase contoured edges and come in four stunning finishes: black titanium, white titanium, blue titanium, and natural titanium.
Enhanced Camera System: These iPhones elevate your photography and videography game with the equivalent of seven pro lenses. The main camera boasts an advanced 48MP sensor, supporting a new super-high-resolution 24MP default mode. You can capture next-generation portraits with Focus and Depth Control, improve low-light photography with enhancements to Night mode and Smart HDR, and enjoy an exclusive 5x Telephoto camera on the iPhone 15 Pro Max.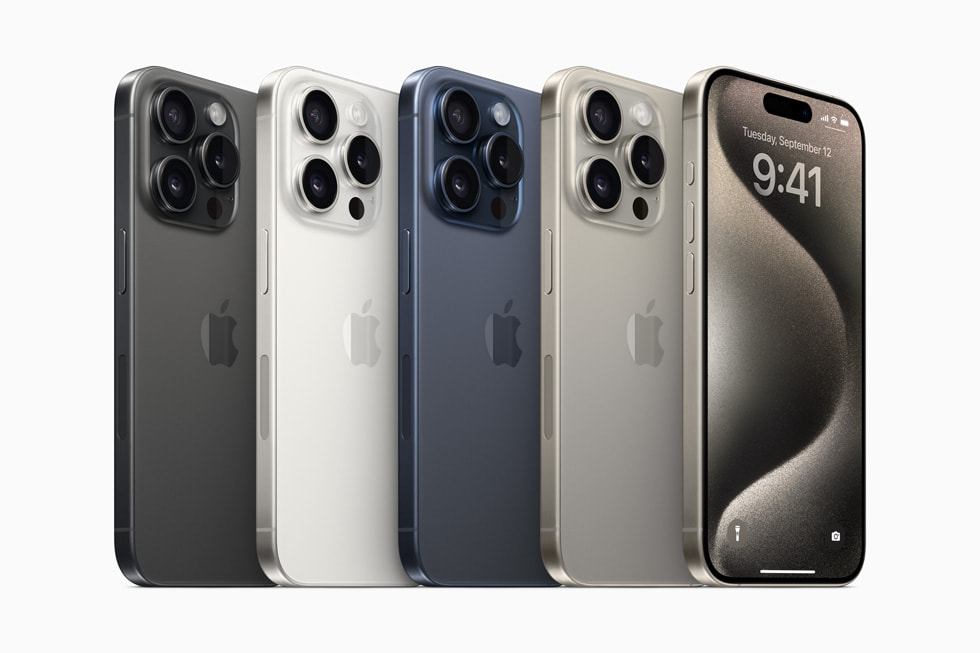 A17 Pro Power: Under the hood, the A17 Pro chip delivers unprecedented levels of performance and gaming capabilities. Your mobile gaming experience is taken to new heights with this powerhouse processor.
Supercharged USB-C: The inclusion of a supercharged USB-C connector, offering speeds up to 20x faster than USB 2, along with new video formats, unlocks powerful pro workflows that were previously unattainable.
Satellite Connectivity: Building on Apple's innovative satellite infrastructure, the iPhone 15 Pro lineup now includes Roadside Assistance via satellite, ensuring you can get help in case of car trouble even when you're off the grid.
Action Button Customization: Say goodbye to the old ring/silent switch. The iPhone 15 Pro and Pro Max feature an all-new Action button that's customizable to suit your needs. You can quickly access the camera or flashlight, activate Voice Memos, Focus modes, Translate, and various accessibility features like Magnifier. The button supports Shortcuts, providing you with additional options for convenience.
The iPhone 15 Pro and iPhone 15 Pro Max are available for pre-order starting September 15, with availability beginning on September 22. This Pro lineup represents Apple's commitment to pushing the boundaries of innovation in design, photography, performance, and usability, enriching the everyday experiences of users while enabling their creativity.
Source Pictures: Apple
Source Videos: CNET