Founded in 1964 from two separate nation-states, Tanzania is home to Kilimanjaro, Africa's highest mountain, and is one of Africa's most popular safari destinations. The country also has dozens of beautiful white sandy beaches such as those found in the island of Zanzibar. Here are some of the most unforgettable tourist attractions in Tanzania.
10. Ruaha National Park
Located in the middle of Tanzania, the Ruaha National Park is the largest national park in the country. The park is named after the Hehe word "ruvaha," meaning "river." Filled with wild dogs, lions, leopards, elephants, cheetah, giraffes, zebras, impala, bat eared foxes and jackals, the park offers visitors an opportunity to get up close and personal with nature. Due to the parks somewhat rnemote location visitors can enjoy viewing the wildlife without competing with hordes of other tourists.
9. Selous Game Reserve
Savanna animals can be found in this reserve in greater numbers than in any other African game reserve, thanks to stringent regulation by the Wildlife Division of the Tanzanian Ministry of Natural Resources and Tourism. Most visitors arrive by aircraft, and walking tours or river trips are permitted, though no human habitation or permanent structures are allowed.
8. Pemba Island
Known as the Green Island in Arabic, Pemba Island lies in the Indian Ocean and is part of the "Spice Islands". As neighboring Zanzibar is becoming more and more popular with tourists, more adventurous travellers are seeking out the less-crowded Pemba. The island is especially popular with divers who come here for the untouched coral and very abundant marine life.
7. Tarangire National Park
Smaller than Ruaha, this national park is a paradise for bird watchers as more than 550 different species frequent the park. Tarangire is also known for its huge number of elephants, baobab trees and tree climbing lions. Huge termite mounds can be found all around the park.
6. Mafia Island
Also part of the Spice Islands, but smaller than Pemba, Mafia Island has a population of around 40,000 people. Don't expect organized crime: the name derives either from the Swahili "mahali pa afya," meaning "a healthy dwelling-place," or from the Arabic "morfiyeh," meaning "archipelago". The island attracts scuba divers, game fishermen, and people wanting to relax on one of the island white sandy beaches.
5. Lake Manyara
In the wet season Lake Manyara is home to almost 300 different species of migratory birds, including thousands of flamingos. In the dry season, alkaline mud-flats take the place of the waters. This is the best time to see large mammals such as hippos, elephants, wildebeest and giraffe. A number of safari lodges provide tourists with lodging and day and night safaris to see the wildlife.
4. Zanzibar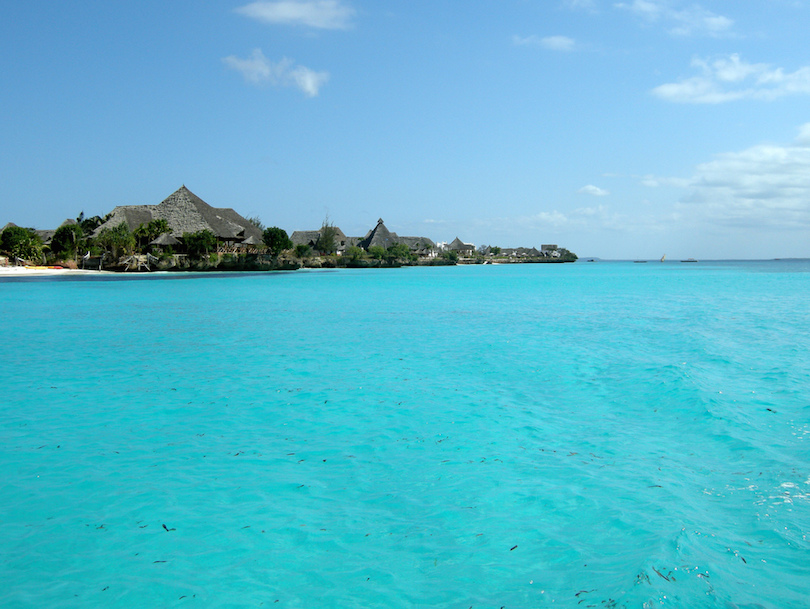 The island of Unguja, part of Zanzibar, makes up the final Spice Island. Once part of the British Empire, today Zanzibar is a semi-autonomous region of Tanzania. The African island has been for centuries an important trading center, a melting pot of African, Indian and Arab influences. Zanzibar's major tourist attraction is Stone Town, with its whitewashed coral rag houses. Another big draw are its beautiful white sandy beaches.
3. Mount Kilimanjaro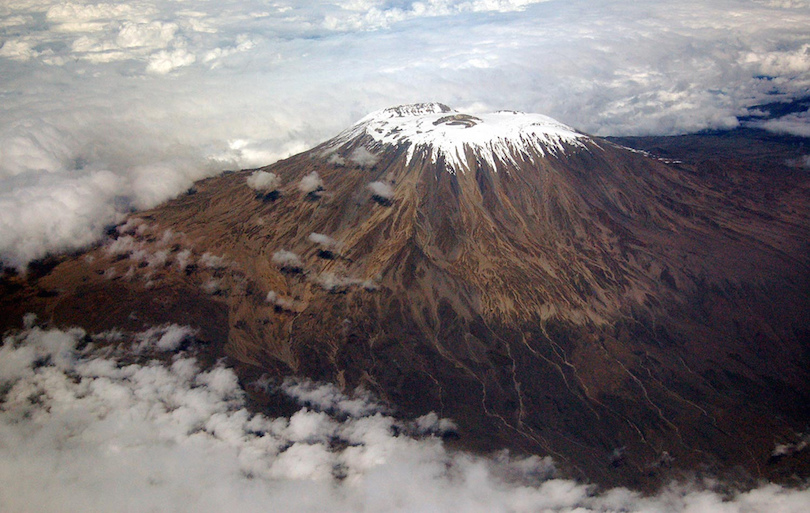 Mount Kilimanjaro is an inactive volcano in north-eastern Tanzania, near the border with Kenya. At 5,892 meters (19,331 feet) above sea level, Kilimanjaro is Africa's highest peak and the world's highest free-standing mountain. Although positioned close to the equator, Mount Kilimanjaro is famous for its snow-capped peak looming over the plains of the savannah. The mountain has become a major tourist attraction for mountaineers and trekkers from around the world.
2. Ngorongoro Conservation Area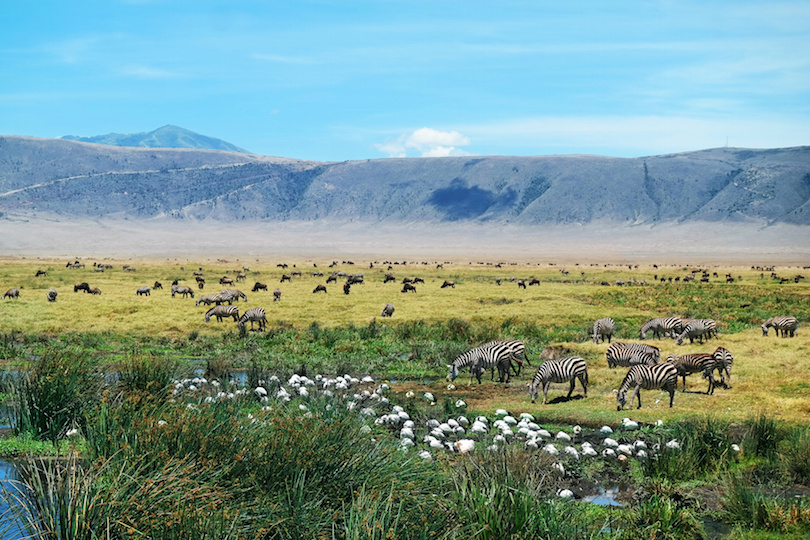 Ngorongoro is formed form a volcano erupting two to three million years ago which has collapsed and formed a crater. The steep sides of the crater have become a natural enclosure for a wide variety of wild animals. It is also presently one of the most likely areas in Africa to see the endangered Black Rhino. Local Maasai people are permitted to bring cattle to graze in the crater but are required to leave at the end of each day.
1. Serengeti National Park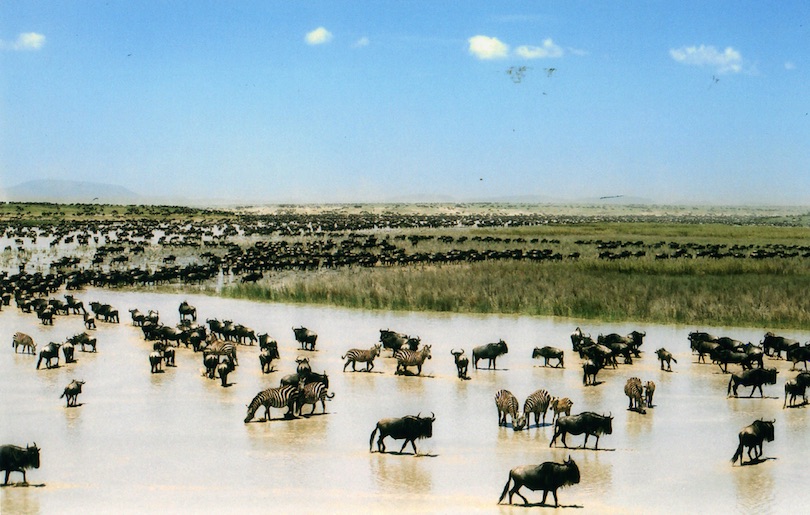 Serengeti National Park is among the best-known big game safari destinations in Africa and one of the most popular tourist attractions in Tanzania. It is famous for its annual wildlife migration of wildebeest and zebra. One of the best times to visit the park is in May when the grass becomes dry and exhausted and the wildebeest and zebra start to mass in huge armies offering a spectacular wildlife show.
SOURCE: Touropia.com
PHOTOCREDIT: Touropia.com