DeCarmenAfrik
The intention behind every DeCarmenAfrik piece is to create luxe staples in a sustainable & ethical way to elevate your everyday lifestyle
Visit https://decarmenafrik.com/
.
The timeless collection is a series of four feminine looks created for women in mind. Ethically handmade on the African continent. Our timeless designs are handmade from sustainable fabrics sourced in West Africa. This collection is made for women who embrace compliments and identifies with excitement.
Our Carmen Dress is a feminine A-line silhouette style cut at mid-calf length. It features a round neckline, puffy balloon sleeves, and voluminous skirt, with eye catching ruffles at bottom hem.
An ice blue color in a metallic jacquard organza pattern embellishes all details of the dress.
The dress is cut below the knee with a slightly longer back than front. Wear yours with funky boots or classic heels.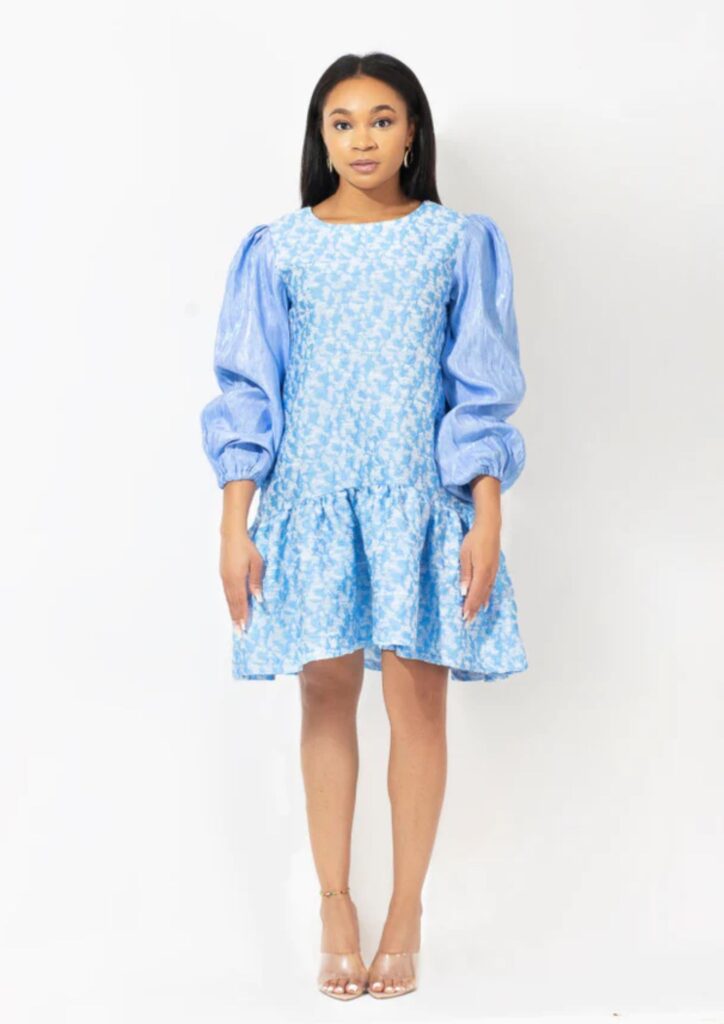 Floral chiffon dress is all easy & breezy. Designed with a black lace high neck and sleeves with gathered drapes that falls seamlessly. For evening look wear it with high heels, whereas for an afternoon outing, match it with your favorite sandals.
Romance found in our new Lacey dress. This stunning silhouette features dreamy black lace throughout. Adorned with custom gorgeous lace ruffles scalloping along the neckline. A lace mid-length dress in black. Ruffles and elasticized trim throughout.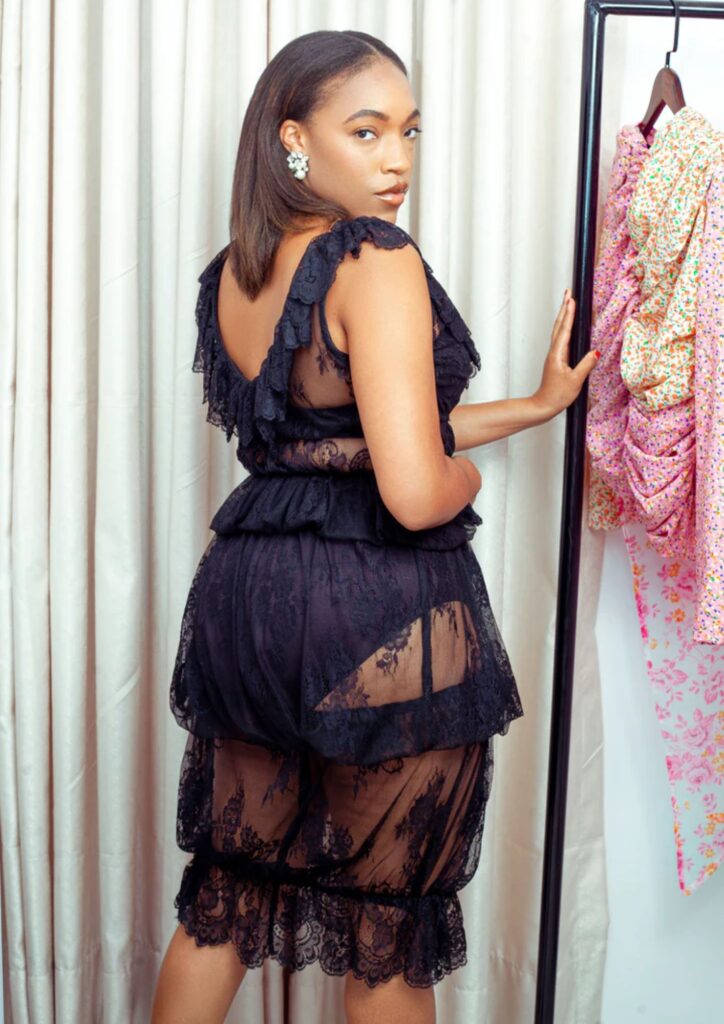 Enjoy this feminine and universal beauty for an everyday and every night wear. Whether you are rocking it with a nice pair of heels or your favorite sneakers, this silhouette is ready for the occasion!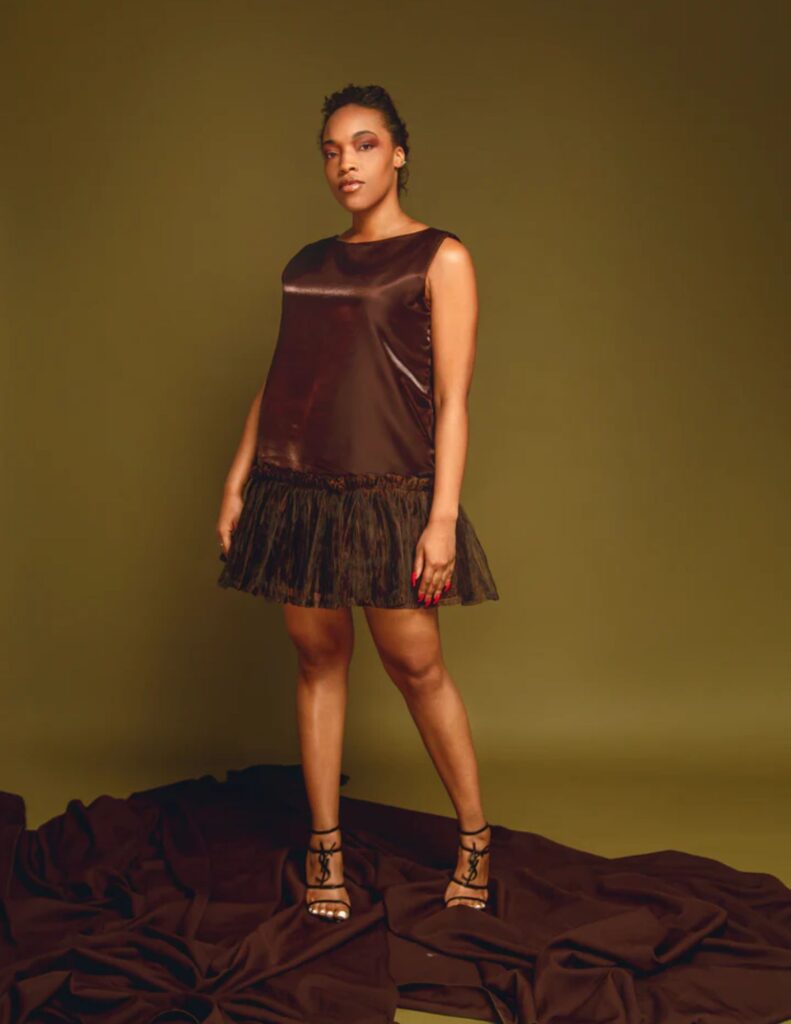 The Mocha Brown mini dress from DeCarmenAfrik is created from Mercury satin while the brown sheer organza ruffles at the hem adds more beauty to the dress.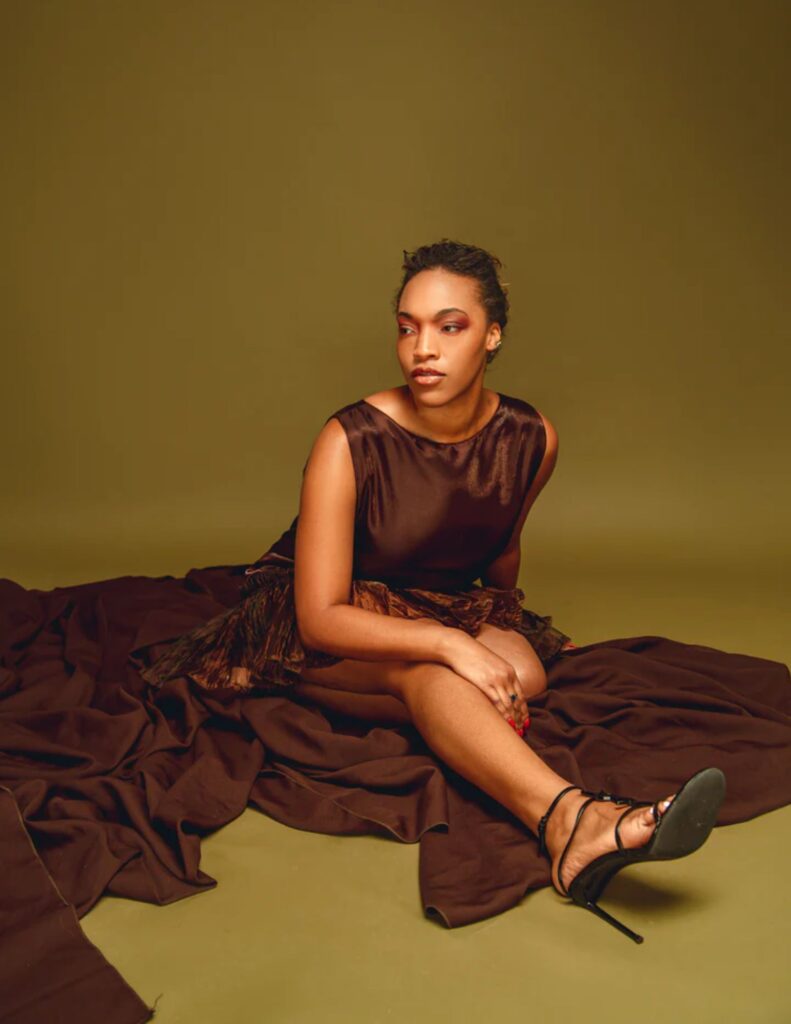 The Camilla & Sloane Dress
Introducing our new Spring / Summer 22' Collection. Cultivated with exquisite craftsmanship, made on the African continent with elegance. This timeless collection is made to live in your closet for awhile.
Visit https://decarmenafrik.com/