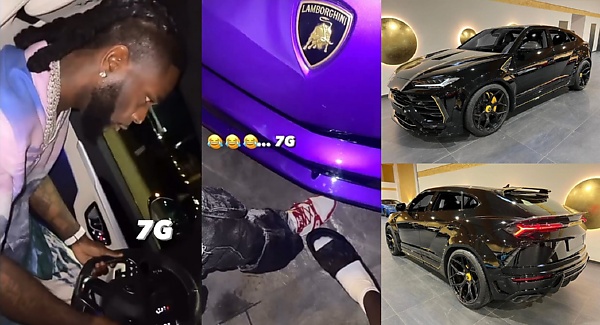 Burna Boy takes his Lamborghini Urus for a spin moments after the ₦200 million+ SUV arrived in Nigeria.
He bought the custom Novitec-tuned Lamborghini Urus in January to celebrate a successful 2021.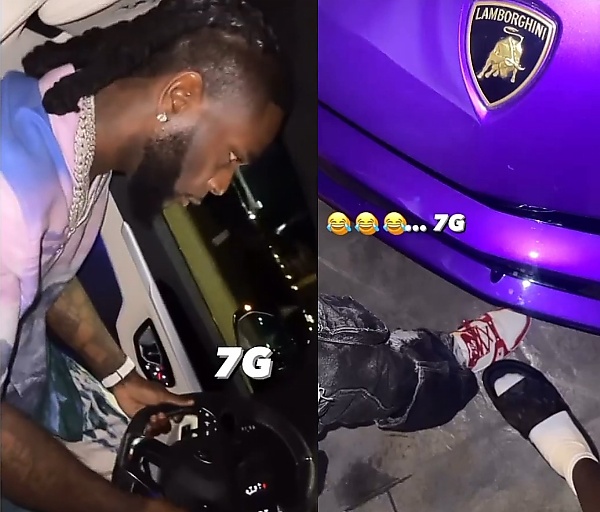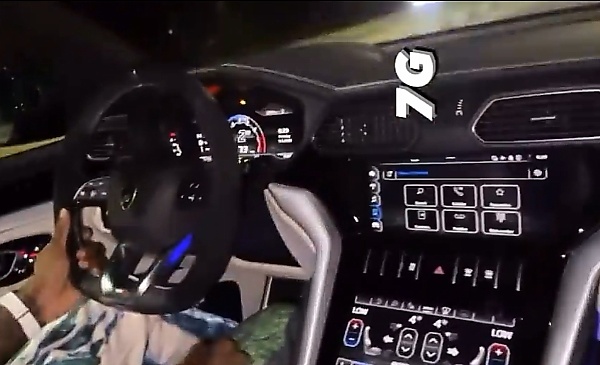 Nigerian singer, Damini Ebunoluwa Ogulu, known professionally as Burna Boy, has taken delivery of his custom Lamborghini Urus he bought earlier in the year to celebrate a successful 2021.
In a video shared with his followers on instagram Story, the 30 year old Grammy award winner showed off the interior of the Super SUV while taking it for a spin.
Burna had in January took to his Instagram story to share the news of his latest acquisition that is worth over ₦200+ million.
Sharing pictures of his new 2022 Lamborghini Urus Novitec edition, Burna Boy said :
"Merry Christmas and Happy New Year, Damini. God loves you, your family loves you and I love you. You don't had nothing else.
"2022 Novitec edition. Newest member of the Lamborghini family."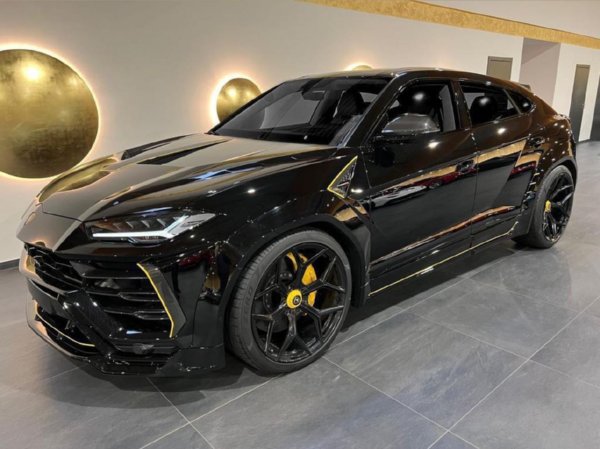 Burna Boy's Lamborghini Super SUV Urus is the first Super Sport Utility Vehicle in the world to combine the soul of a super sports car with the functionality of an SUV.
Under the bonnet is an uprated 6.6-liter twin-turbocharged V-12 engine, which takes the power to as high as 782 horsepower. It can accelerate from 0-100 km/h (62 mph) in just 3.3 seconds, before topping out at 194 miles per hour.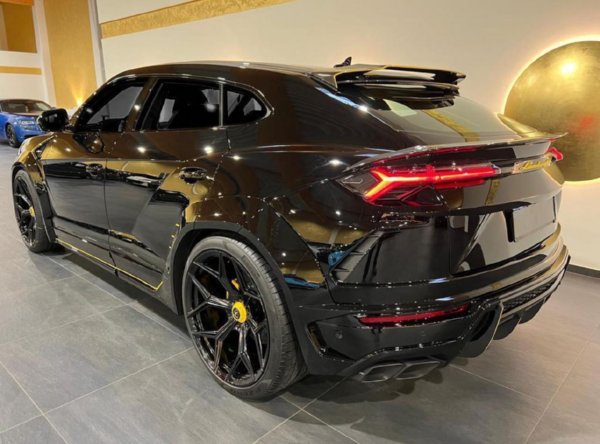 The Novitec-tuned Lamborghini Urus is one of several luxury cars in Burna Boy's garage. The singer also has a Rolls-Royce Dawn finished in red, which he bought three years ago to celebrate a successful 2019.
The arrival of the Urus comes barely two weeks after crashing his Ferrari 458 mid-engine sports car worth ₦120 Mllion at Lekki area of Lagos State.
Confirming he hurts his leg in the crash on his Instagram story, the singer said :
"Yes it's true. I had a bad accident in my Ferrari today. My leg just hurts a little but I'm fine,"
AUTHOR: Obafemee80
DATE PUBLISHED: March 8, 2022
SOURCE: autojosh.com
PHOTOCREDIT: autojosh.com