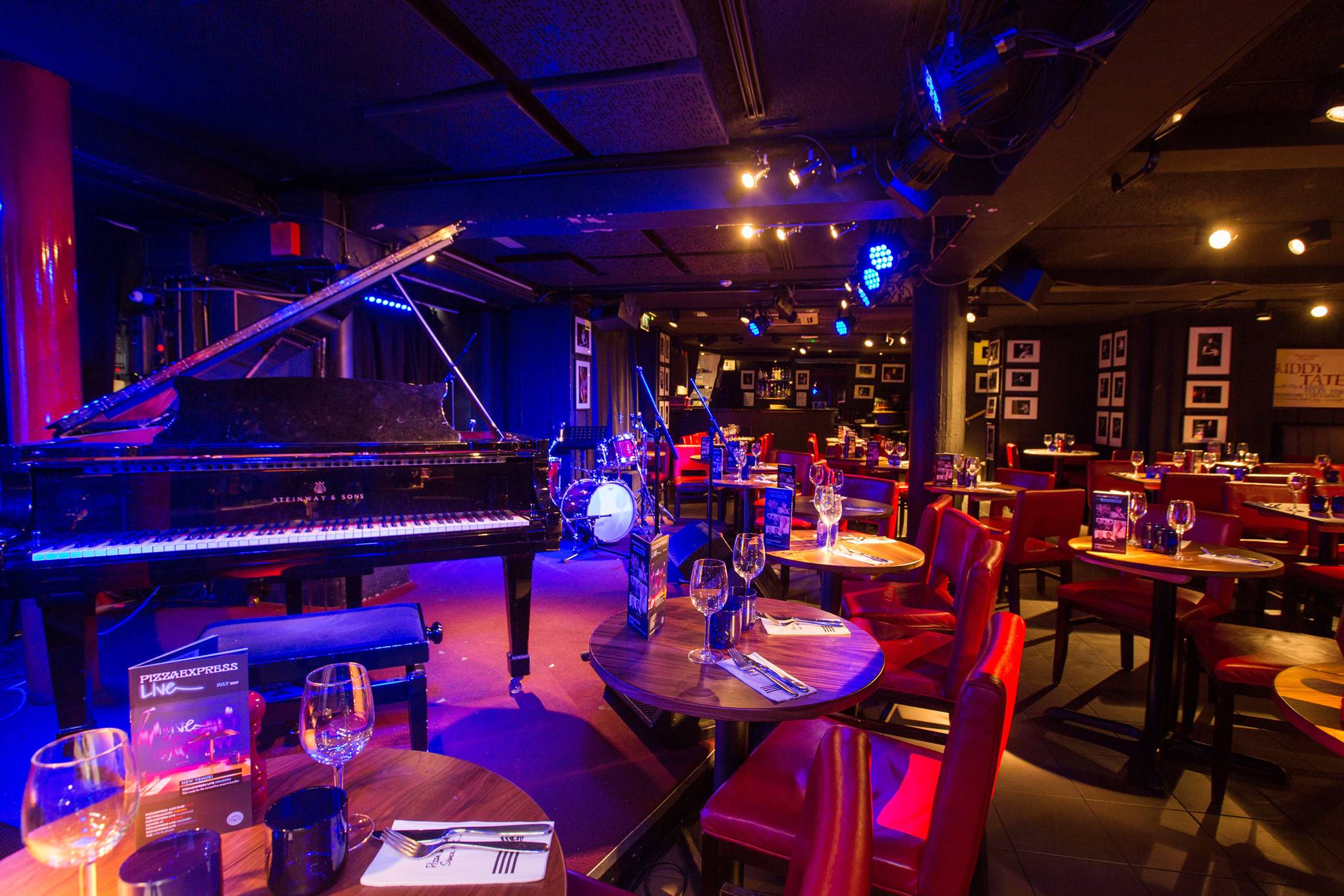 People from all over the world visit Jazz Café just to get a little taste of this side of London. Quite different from other nightclubs, Jazz Café has a personality and ambience of its own which attracts all kinds of crowds for their club nights.

The club is open 7 nights a week, and of course, it cannot afford to shut down due to its immense popularity. For those club goers who are looking to enjoy a more cozy, intimate experience of club nights, Jazz Café has a maximum capacity of just about 450 people, allowing you to enjoy a more cozy kind of club ambience.
This is the ultimate guide to Jazz Café Club, London. Here, you can find out everything you need to about the directions to the club, the dress code policy you need to follow, the kind of music you can expect, the crowds that visit there, the drinks, and everything else you need to know.
Location and How to Get to Jazz Café Club
Located at the heart of Camden in London, Jazz Café is located at 5 Parkway, Camden Town, London NW1 7PG, UK. Being one of the most popular and go-to places in London to enjoy nightlife, events, concerts, and live shows, Jazz Café is an amazing place to visit when in London.
Age Requirement and Dress Code for Jazz Café
The age requirement for Jazz Café is strictly 25 years and above for the live shows, and 18 and above for the normal club nights. For those who wish to gain entry into this beautiful venue for hosting live shows, events and club nights, be sure to carry a valid ID proof with you at all times.
As for the dress code for Jazz Café, every night brings about a new event. For normal club nights, you can dress in Smart Casuals. Avoid wearing blue denim or jeans, hoodies, and any kind of sports gear including caps, jerseys and running shoes.
For club nights and events, men can wear smart casuals like a fancy collared shirt and trousers with a great pair of shoes. You can also choose to wear a jacket or blazer. For more casual club nights, you can always dress casually in a fancy t-shirt.
As for the women, most of the women at Jazz Café prefer to wear cocktail dresses, skirts, or coordinated club outfits. High heels look pretty great with these kinds of club outfits as well.
Keep in mind that you should avoid wearing jeans and trainers to the club, as well as any kind of t-shirts which have sports logos or other kinds of logos on them.
Weekly Program at Jazz Café
Jazz Café opens its doors every single night of the week, from 11 pm right up until 4 am in the mornings. Of course, live shows are held here at the club from 7 pm till 11 pm.
Jazz Café is known for hosting some of the most exciting live shows, performances, events and club nights. Some of the most famous personalities and artists from all over the globe have performed their sets at Jazz Café.
Keep yourself updated about the various events and club nights being held at Jazz Café by visiting the Jazz Café Club official website. You can also check out their Facebook page to know more about all the events that are being held here. Find out the ticket prices, the timings and the dress code for these particular nights.
Music
Just as the name suggests, Jazz Café Club mostly hosts events and live shows where live jazz performances are enjoyed by their extremely enthusiastic audiences. However, when it comes to the club nights here at Jazz Café Club, the music taste is pretty eclectic. A wide variety of all kinds of music are played at Jazz Café especially for their varied club goers. Since Jazz Café welcomes a large group of club goers from all over the place who have varied tastes and styles, the club plays different kinds of music on different nights. Be sure to check out the events page for Jazz Café Club on their official website or on their Facebook pages to find out exactly what kind of events are being held at the club, and what kind of music you can expect.
Average Line and Guest Lists at Jazz Café
Even though Jazz Café is a relatively small, cozy and intimate venue, they welcome huge crowds almost every night. The events and live shows, even the club nights are so very popular and exciting that the club often overflows with crowds.
You might find that you will have to wait outside in line to gain entry into the club. This wait can take anywhere between 10 minutes to 30 minutes. The best way to avoid this long wait outside the club is to get your names on the Guest List for Jazz Café. Enjoy speedy entry into the club without any hassle at the front door!
VIP Tables and Bottle Service at Jazz Cafe
The VIP area at Jazz Café Club is absolutely stunning. Whether you are just a group of 10, or 100, you can enjoy some of the best drinks and service at Jazz Café by booking the VIP tables and Bottle service at Jazz café.
Drink prices
The drink prices at Jazz Café club are slightly high, however, keeping in mind the location as well as the popularity of the club, these prices are pretty much expected from a club like Jazz Café.
Location
5 Parkway, Camden Town, London NW1 7PG, United Kingdom
SOURCE: Nightflow.com
PHOTOCREDIT: Nightflow.com