American singer and body-positivity advocate, Lizzo, has taken to her Instagram to share some eye-popping photos of herself posing in a very skimpy bikini.

The photos also got social media reeling with various reactions.
See the photos below: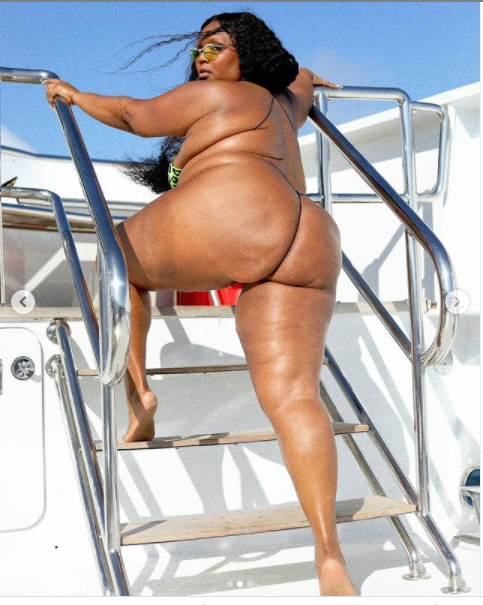 See some of the reactions below;
@Marky wrote; There is nothing positivity about unhealthy eating habit, obesity, diabetes and pathetic lifestyle. How does she clean her ass after using the toilet? How many toilet rolls does she use per day? One carton or truck load? She should invest in toilet paper companies and perfume companies. She needs regular monthly detox / cleanse.
@donkriz Mullar wrote; It reminds me of what they taught us in primary school about FATY ACID and CHOLESTEROL
@Anonymous wrote; Go out on some gym clothes and loose a lot of weight cos you are not far from a heart attack. Idiot. Cover your shame and disgusting body.
AUTHOR: Chukwuani Victoria
DATE PUBLISHED: July 5, 2021
SOURCE: Naijanews.com
PHOTO CREDIT: Naijanews.com