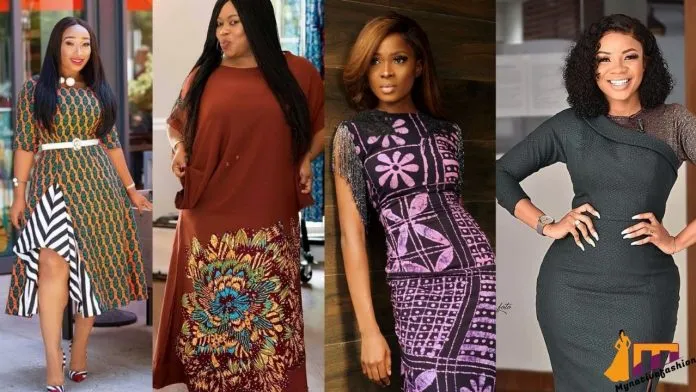 Observing various clothing fabrics of Nigerian fashion dresses styled in different designs and styles.

I so much admired the traditional styles and possible tendencies that become the results of fashion and design in Nigeria.
Fashion is style, a trend of style. Style is who you are, your individuality, your personality.
In this article, I have gathered the best of the 2020 latest Nigerian fashion dresses, such as Ankara styles, corporate wears for office, boubou gowns, gown styles, crepe styles, and so forth.
As Africans, we are most times easily identifiable, especially when we are dressed in our native wear.
Today, despite the change in trends and society, we boast proudly that we are still able to preserve our culture as the world evolves.
Nigeria culture makes us proud to represent our nation. And we are ready to bring that to you.
African wear is always classic, colorful, and beautiful. Nigeria's culture should be preserved.
50 Latest Nigerian Fashion Dresses For Ladies (Nigerian Fashion Gallery)
Fashion designers in Nigeria, as well as major manufacturers of fabrics and ready-made clothes, constantly draw inspiration from traditional styles of clothing, creating new collections of attires and fabrics.
So let us talk more about fashion and style in Nigeria. Those styles never go out of fashion, you will love it.
Ankara Style Pictures
Latest Ankara styles feature remarkable cuts on exciting colors and extraordinary patterns of Ankara resulting in unique fashion and styles.
Ankara, in general, is versatile and mostly colorful so creating outfits from it is super easy.
Ankara Jumpsuit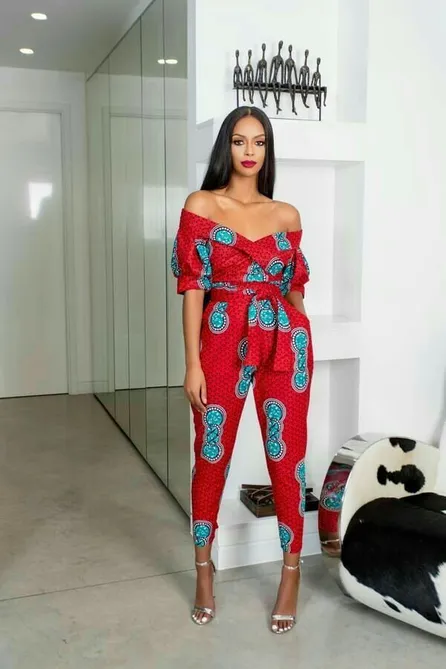 OMO!!! See beauty. This Ankara jump-suit is classy. You can wear this anywhere you feel like. I got more for you.