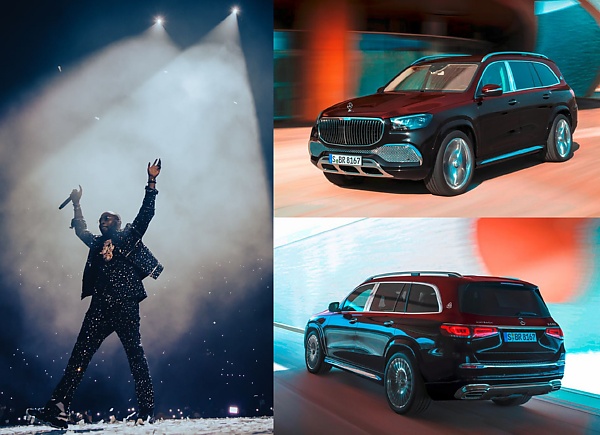 From Its luxury features to the base price, here are 8 things to know about Davido's latest ride, the Mercedes-Maybach GLS 600 SUV.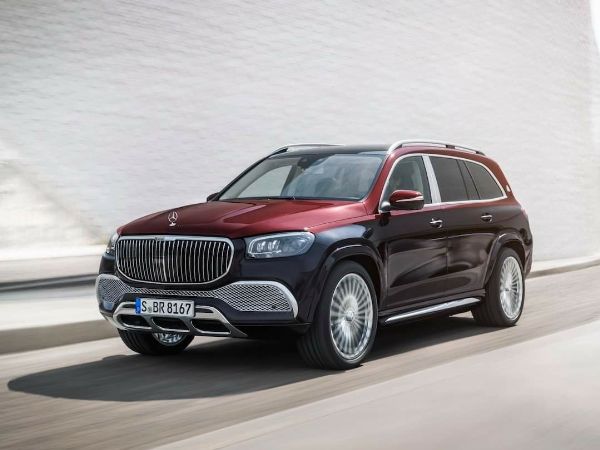 On Tuesday, Nigerian singer Davido took to his Insta Story to show off the latest addition to his impressive car collection, a Mercedes-Maybach GLS 600 SUV.
The Mercedes-Maybach GLS 600 SUV, joins his expanding car collection, including a Rolls-Royce Cullinan, two Bentley Bentayga, a Lamborghini Aventador and Range Range SUVs.
Here are eight (8) things to know about the Davido's Mercedes-Maybach GLS 600 SUV.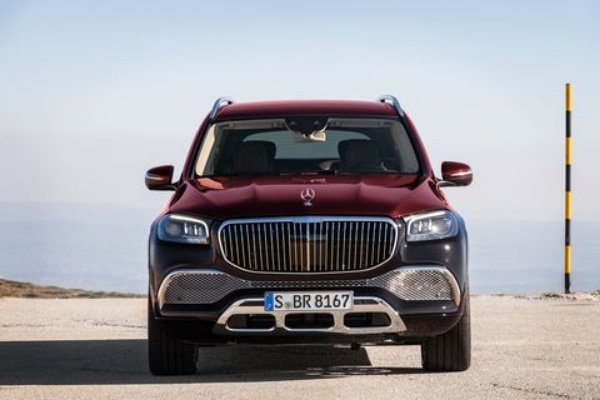 Dimensions
The Mercedes-Maybach GLS dubbed the "S-Class of SUVs" is based on the already-luxurious Mercedes-Benz GLS-Class. It measures 204.9 inches in length, 72.4 inches in height, and its body is 79.9 inches wide.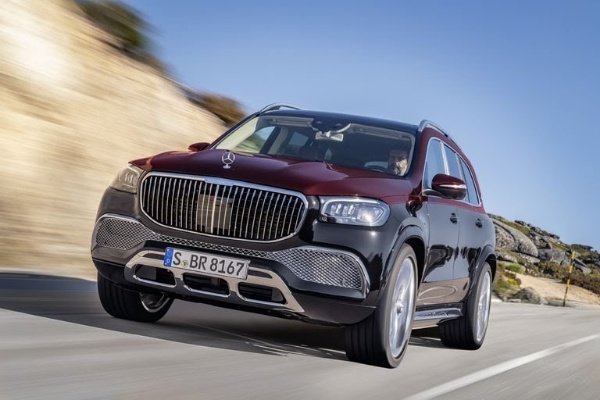 Rival
Mercedes-Maybach GLS 600 is Daimler's answer to the ultra-lucrative SUV segment that is solely dominated by British automakers, Rolls-Royce and Bentley.
The Mercedes-Maybach GLS 600 SUV rivals fast-selling and more expensive Rolls-Royce Cullinan and the Bentley Bentayga/Bentayga Speed SUVs.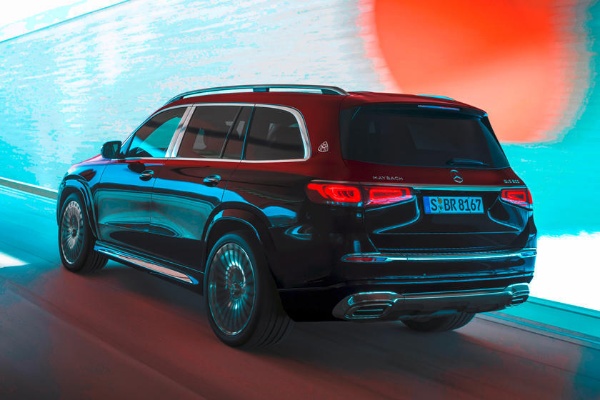 Price
At a starting price of $160,500 (MSRP), the Mercedes-Maybach GLS 600 is the most expensive production Mercedes SUV money can buy. But you will need over ₦170 Million to own one of these Ultra-luxury SUV.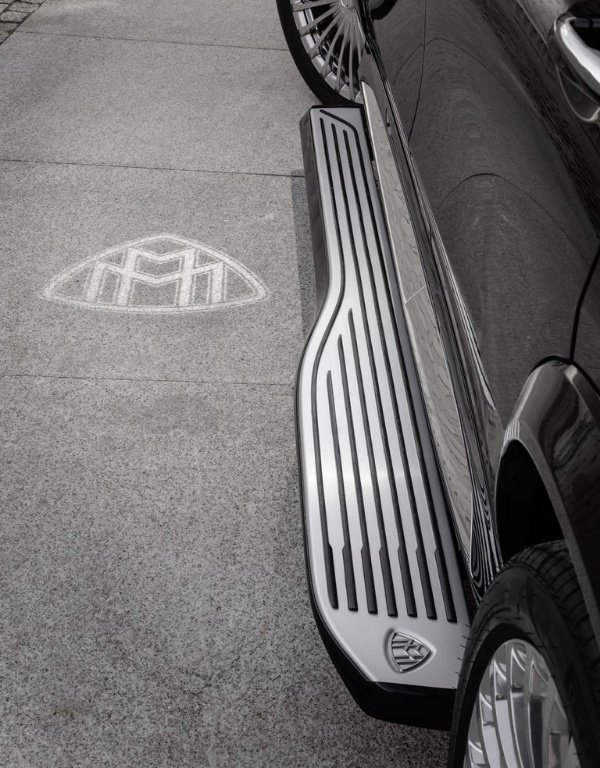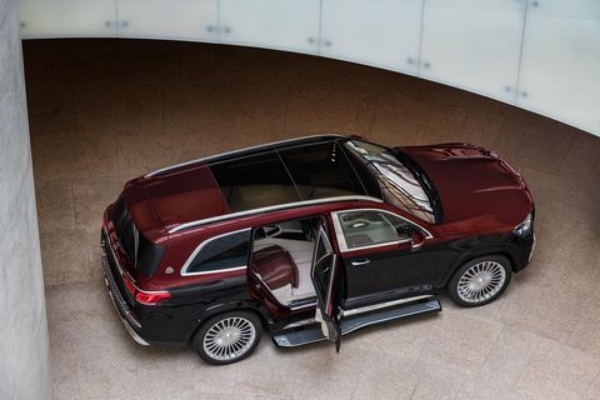 External
Open the rear-doors and the SUV lowers it and swings out an illuminated running boards to make for a more graceful entry or exit.
On the outside, the GLS 600 has a Maybach-grille, Maybach logos and the Mercedes-Benz star on the hood, and rides on a 22- or 23-inch wheels.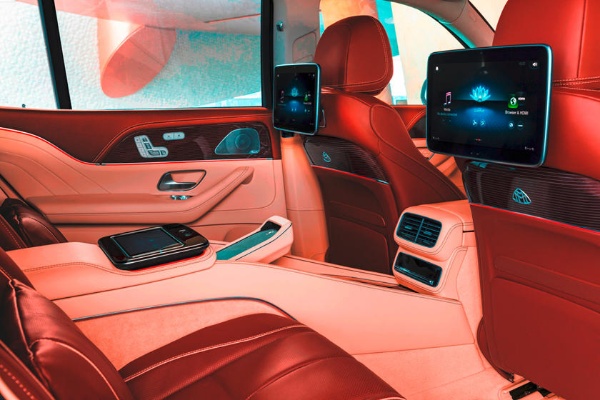 Inside
Inside, it has heated and ventilated massage seats, an electronic panoramic sliding sunroof with an opaque roller blind and a seven-inch tablets.
Other features includes a Apple CarPlay, Android Auto, a 64-color ambient lighting system, nine USB ports and a Burnmester sound system.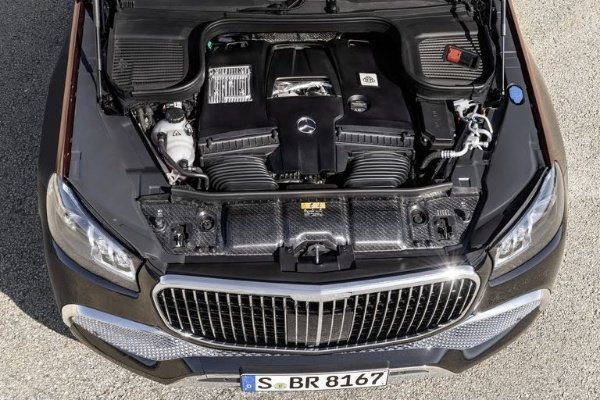 Engine
Powering the GLS 600 is a 550 horsepower hybridized power train consisting of a twin-turbocharged, 4.0-liter V8 engine paired to a 48-volt electrical system.
0-to-60-mph
The engine takes the all-wheel drive SUV from zero-to-60-mph in 4.8 seconds, before reaching an electronically limited top speed of 130 mph.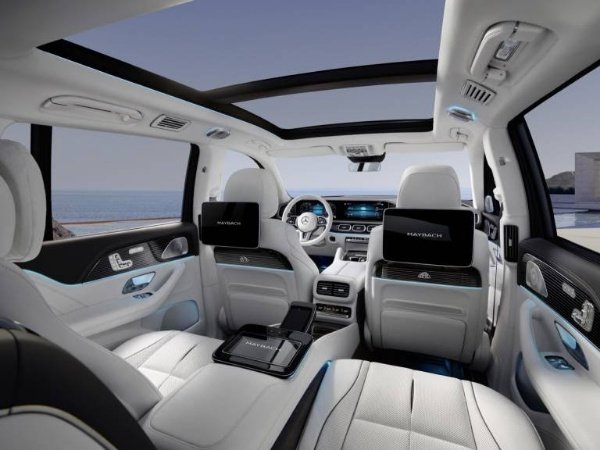 Safety Features
The Maybach GLS comes well-equipped with advanced driver assistance features including adaptive braking, automatic emergency braking, driver attention assist, active speed limit assist, lane keep and lane change assist.
Others includes Speed limit assist, traffic sign recognition, parking assist, a surround-view camera system, and a head-up display.
What Do You Think About Davido's Latest Ride, The Mercedes-Maybach GLS 600? 
AUTHOR: Obafemee80
DATE PUBLISHED: March 8, 2022
SOURCE: autojosh.com
PHOTOCREDIT: autojosh.com