Earning the "top-dog" title in a niche as competitive as the gaming one is no small feat. Managing to actually do that consistently across four generations of smartphones seems almost impossible. Yet, despite some turmoil along the way and a few polarizing decisions in the latest ROG Phone 5, we still believe Asus is the only one out there that can claim this monumental achievement.
The ROG Phone 5 and its accessory ecosystem, shrinking as it might be, arguably still offers the most comprehensive, feature-rich and flushed-out mobile gaming experience out there.
Maintaining these credentials naturally requires keeping up with the latest and greatest hardware. For better or worse, running the best possible chips currently out there kind of comes with the territory.
Hence, the ROG Phone 5s and 5s Pro are now arriving on the scene with the "meager" Snapdragon 888 swapped-out for the Snapdragon 888+, as well as a few other changes here and there, which we will get to in a bit.
But, why would such a change possibly be "for the worse"? Well, the Snapdragon 888 already has a bad rep for running quite hot and siphoning plenty of power. The Snapdragon 888+ takes all of that and, among other things, bumps up the maximum frequency of the Prime Kryo 680 CPU core from 2.84 GHz up to 3.0 GHz. With that, it inevitably introduces more heat and more battery drain.
And more heat and more battery drain are not exactly ideal in a system that already has a fixed battery capacity and even crucially – the same unchanged closed, passively-cooled setup.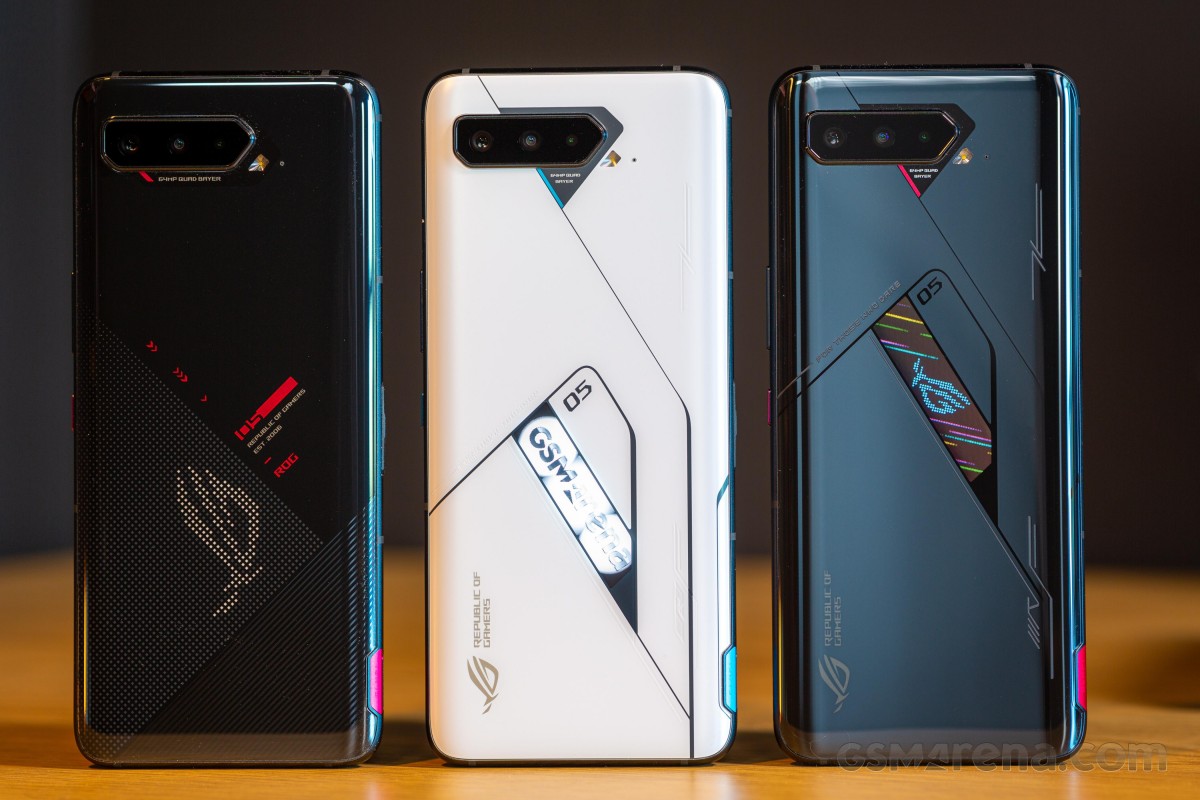 The main question we are tasked with answering now is pretty clear – how much extra performance, if any does the Snapdragon 888+ offer over its vanilla sibling in this particular beefed-up Asus design and how much worse, if at all, is the thermal throttling and heat situation and potentially battery life. Since the ROG Phone 5S also claims some touch input latency improvements, we also have to test whether any other display characteristics have been altered.